Help & Support
Choose the relevant help section below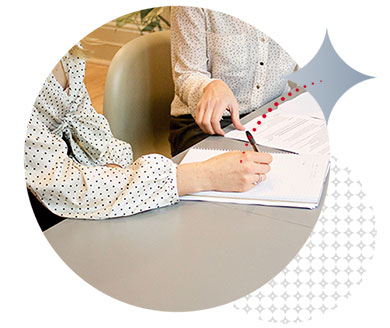 Some of the most common questions we receive are highlighted below.
What is a multi-currency prepaid card and what are the benefits?
The moneycorp bank explorer multi-currency Mastercard® is a prepaid card, which you can load with 10 currencies and then use to access your travel money at millions of locations and ATMs worldwide.
You can use your explorer card to withdraw local currency whilst you're abroad, the card can also be used in shops and online.
Currencies:
British Pounds (GBP)
Euros (EUR)
US Dollars (USD)
Australian Dollars (AUD)
New Zealand Dollars (NZD)
Canadian Dollars (CAD)
South African Rand (ZAR)
Turkish Lira (TRY)
Swiss Franc (CHF)
UAE Dirham (AED)
Key benefits:
Lock in exchange rates on your selected currencies every time you load or reload your card.
Transfer any left-over travel money to any of your currency wallets.
Access to our 24/7 Moneycorp Bank team if your card is lost, stolen or damaged.
The user guide can be found here.
How do I make a complaint?
Customer satisfaction is of paramount importance to us, so please let us know if you are not happy with any aspect of our service. We assure you that we will do our best to put matters right as quickly as possible. Please allow us the opportunity to resolve the issue through our official complaints procedure.
If you already have a customer relationship with Moneycorp Bank, please speak to your usual contact with any queries (e.g. your dealer) as they are likely to be in the best position to assist. Alternatively, you can contact us via any of the methods listed below.
Telephone contacts
International Payments: 0035 (0) 22255600
Wholesale Banknotes: 0035 (0) 22255601
Write to us
Moneycorp Bank
7b King's Yard Lane
Gibraltar GX11 1AA
Email:Complaints@moneycorpbank.com
What will happen next?
Your complaint will be passed to the relevant department and you can expect an initial acknowledgement of your complaint within 1 business day from the date this is received by Moneycorp Bank.
Moneycorp Bank takes customer complaints very seriously and we will investigate all relevant facts when reviewing your case. You will receive our final response within 15 working days of the date of your complaint.
What if I am still unhappy?
We aim to resolve complaints internally. However, if you are not satisfied with our final response you can refer to the Gibraltar Financial Services Commission (FSC) information about making a complaint against a regulated financial or professional services firm at http://www.fsc.gi/consumer/aboutfirm.htm
Currently there is not a financial services ombudsman in Gibraltar. You may consider notifying the Office of Fair Trading. Their contact details are as follows:
Office of Fair Trading
Suite 975 Europort
Gibraltar
Email: oft@gibraltar.gov.gi
What do I need to know about the new requirement to provide recipient addresses?
Address changes in April 2021:
From April 19th 2021 completed recipient addresses will be compulsory when sending an international payment.
A complete, valid address include the following fields:
Beneficiary Address (required)
Beneficiary City (required)
Beneficiary Country (required)
Beneficiary State (If applicable)
Beneficiary Postal Code (If applicable)
In order to add or modify an address on your existing recipients please email your Relationship Manager to make the update for you. If this is not done in advance you will need to provide the address data at the time of entering the payment.
If you have any questions or need further assistance, please get in touch with moneycorp bank.